📺
 CATCH UP
This evening's live stream, where we look ahead to
@shrewsburytown
, is available on demand
WATCH 
➡️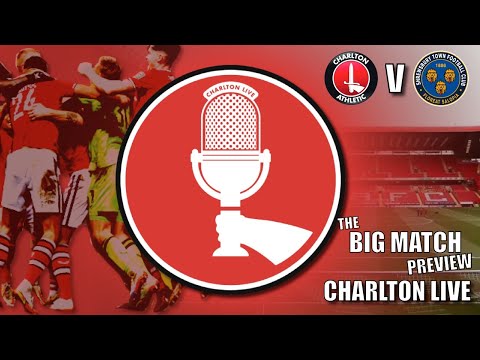 https://www.youtube.com/watch?v=K4mkVhaCOp0
💥
 The show is also available as a podcast in all the usual places 
📺
 YouTube: 
tinyurl.com/YTBMPShrew
💻
 Stream: 
tinyurl.com/BMPShrewH
📲
 Acast: 
tinyurl.com/AcastCL
📲
 Apple: 
tinyurl.com/ApplePodCL
📲
 Spotify: 
tinyurl.com/SpotifyCL
Join Louis Mendez, Tom Wallin and Nathan Muller as they gear up for Saturday's home game with Shrewsbury. Manager Dean Holden previews the game. They boys are also joined by Ollie from Salopcast to get the lowdown on the visitors. Dr Michael Seeraj from CACT join them to speak about Saturday's Red, White and Black Day.
This show was first broadcast LIVE via our new YouTube channel – and you can rewatch the video below, or listen in your usual podcast places if preferred
For the fourth time, Charlton Live were once again among the nominees for The Football Supporters' Associations' Club Podcast of the Year award – thank you for your support! 
Our shows are available as podcasts via Acast, iTunes, Deezer and many other platforms. To contact us – email [email protected] or tweet @charltonlive
#CAFC