25th Anniversary '98 Play-off Final Q&A Event with Curbs, Browny and Peter Varney
Hi all,
Just in case anyone here fancies a decent Charlton-y evening out next month...
25th Anniversary '98 Play-off Final Q&A Event with Curbs, Browny and Peter Varney
Date & Time: Thursday 25th May, 18:00 - 22:00.
Location: Brew By Numbers brewery taproom, Southern Warehouse, Morden Wharf Road, Greenwich.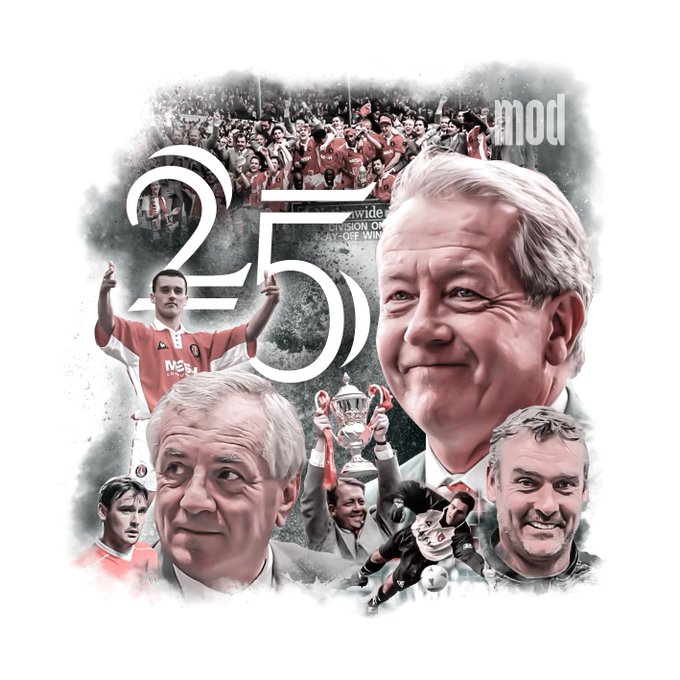 On May the 25th 1998, Charlton legends were made. 77,739 people crammed into the old Wembley to watch a game that would go down in British footballing history as one of the greatest finals it's ever seen.

120 minutes, eight goals, 13 penalties and one unforgettable hat trick. While we're talking numbers, it may only seem like yesterday, but that defining '98 Play-Off Final was a full 25 years ago this May. Time flies when you're having fun, then less fun, then loads of fun and then pretty much no fun for ages.
We can't let the 25th anniversary of arguably Charlton Athletic's greatest ever game go by without marking it somehow, can we?
On May the 25th 2023, join us as MODmag hosts a very special anniversary event. An exclusive, limited ticket Q&A charity event featuring some top tier guests indeed:
- Charlton manager and icon Alan Curbishley
- Penalty-dispatching Addicks legend Stevie Brown- Chief Exec and all-round good guy Mr. Peter Varney- Plus maybe - just maybe - a special guest or two (if we can pull it off!)Presented by Addicks-supporting Sky Sports presenter Ben Ransom, this event will be held at the Brew by Numbers brewery taproom at Morden Wharf in Greenwich. On the exact 25th anniversary date too. See? We're clever like that.
So come and join us on Thursday May 25th. Doors open at 6pm, the Q&A will start at 7pm and finish at around 10pm (doors close at the venue shortly afterwards). Tickets are priced at £30, with all profits going to the Jack Jeffreys Superhero Trust. Your ticket price does cover two pints (beer or soft drink). Tokens will be handed out on arrival.It's a limited ticket event due to capacity and logistics. We've no idea just how popular it might be, but if you really want to come, best shoot in your tickets early. Tickets can be bought on our site: https://www.modmag.co.uk/ - any questions you can ask on here or email us as [email protected]

Hope to see some of you down there!