14 out of 68 lifers got a return in week 32 of the competition.
@CAFCBourne
is the weekly winner with wins for Bournemouth (2.70), Brentford (1.61) and Charlton (2.20) netting them £95.63
@Addick Addict
in top spot overall.
Collectively over £3,200 down for the season if laid with real bookie.
I hope all winners backed them in reality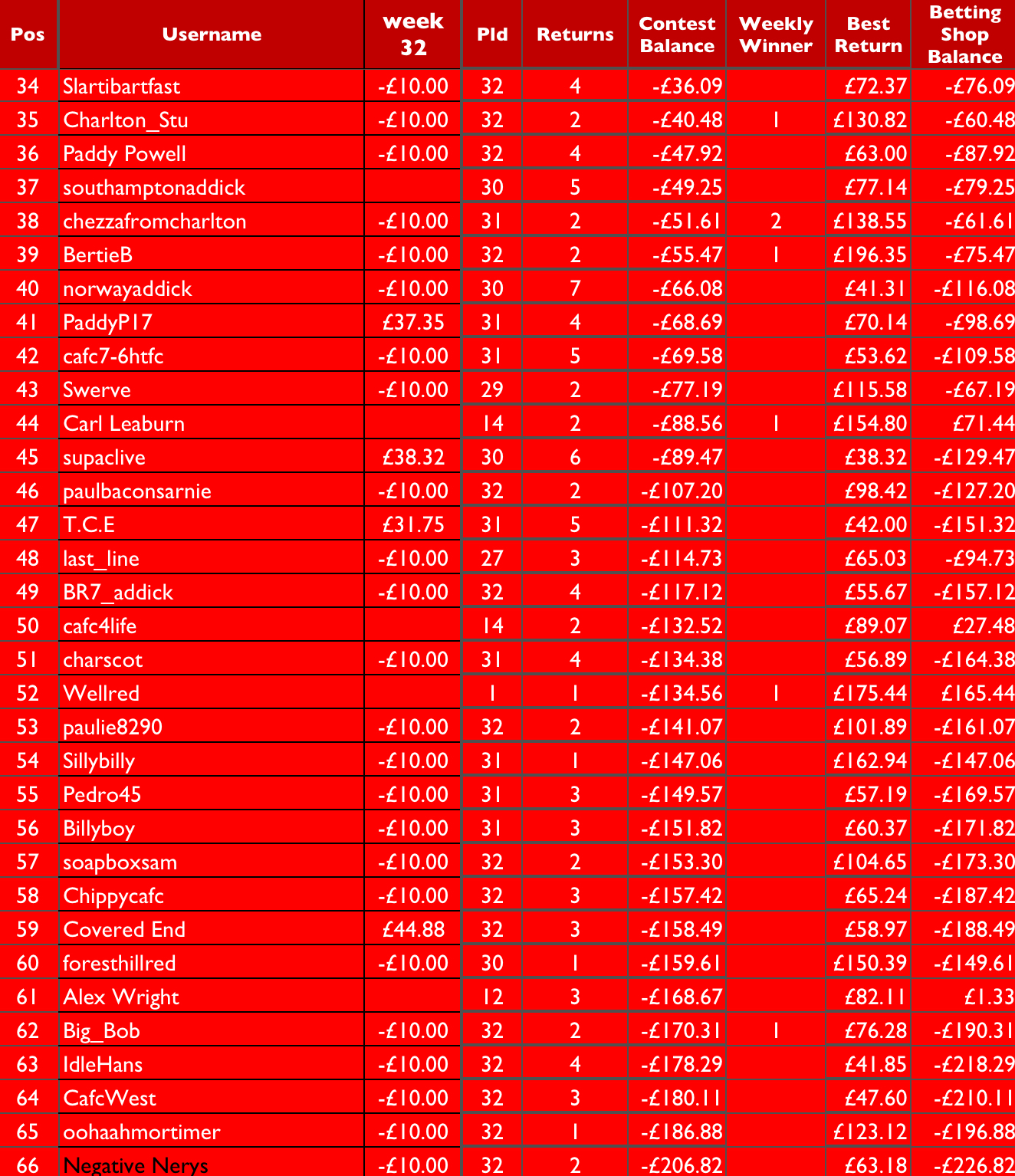 Final week of the competition so you should know the rules by now.
Pick up to 3 results from the selection below.