31 out of 78 lifers got a return in week 9.
@CAFCBourne
is the weekly winner with wins for Wolves (3.00), Newcastle (1.45) and Leicester (1.75) netting £76.13.
Returns for 2 weeks running for
@Bedsaddick
,
@CAFCBourne
,
@walshiesleftfoot
and
@WestSussexAddick
.
@tommo
 in front overall.
We would collectively be £365 down if laid with a real bookie over the season.  
I hope all winners backed them in reality.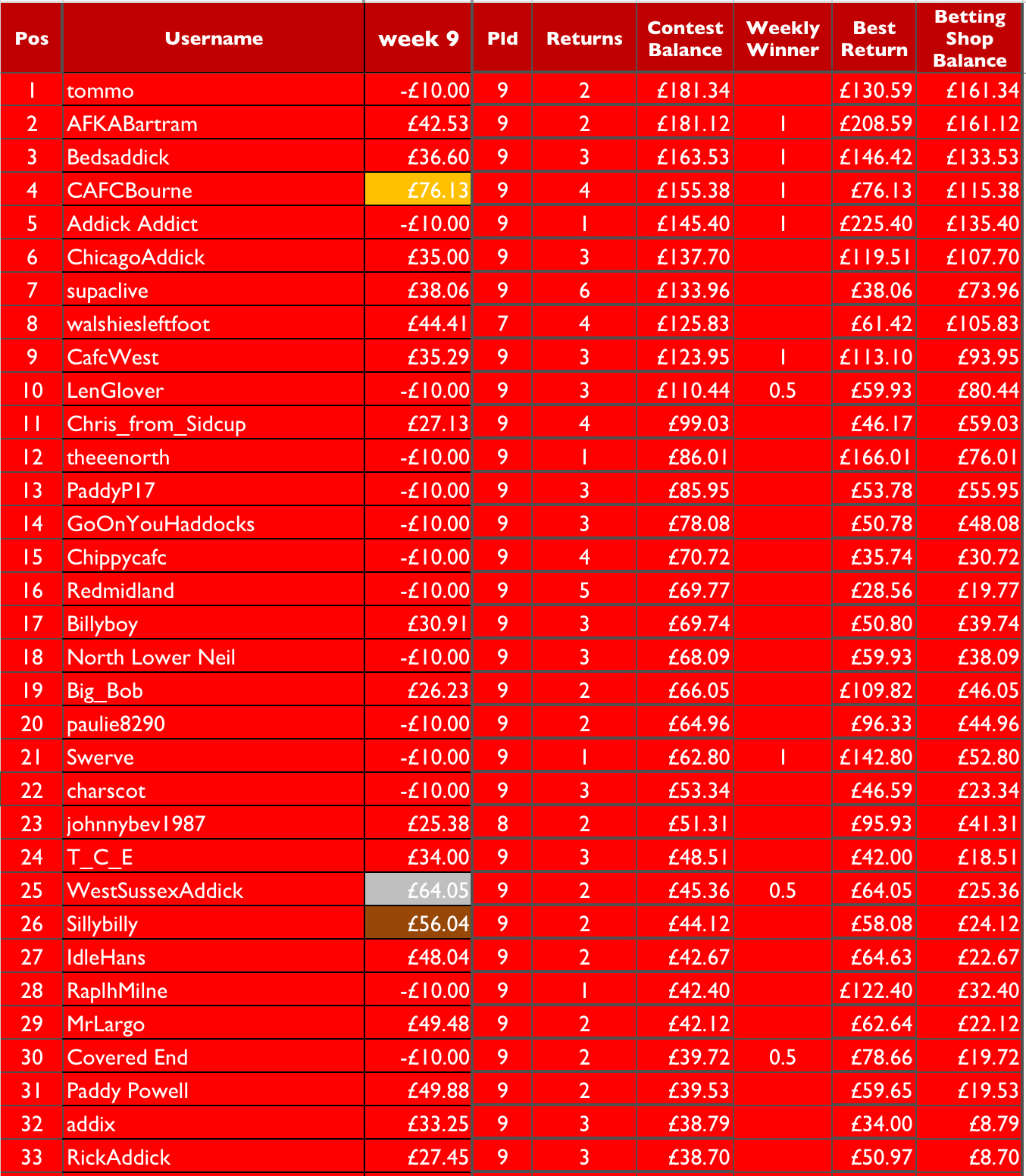 The rest are on -£90
The Rules

Each week a selection from the weekends games will be posted up.
Each weekend you'll be given a virtual tenner to put on either a single, double or treble.
Simply post your bet from the selections and we'll work out peoples virtual winnings/losses over the season. 
If you don't use your bet you get -£10 for that week for competition purposes but we do also keep track with your profit/loss if laid with a real bookie.
If you know you're going to be away and don't want to miss the week then PM me with your selections.
Any newbie coming in will start on the same balance as the lowest in the competition.
If altering bets due to postponements, please do so by making a fresh post rather than editing the original post.
Any bets affected by postponements will be settled using remaining selections unless the match is rearranged and played the following midweek. If all selections are cancelled (and bet not updated), you will get a £20 stake for the next round.

Below are this weeks fixtures. Please note the dates and kick off times and good luck.